For tax years prior to 2020, CORE allowed you to print Nonemployee compensation (Box 7) on your 1099-MISC form using the 1099/1096-MISC (US) report. The report template was perfectly aligned with the form and could be used to print the value directly on it. CORE did not map and print any other value on the form and the amount for this field was simply the lump sum of vendor payments.
However, with the changes to the tax forms for the tax year 2020 (and after), you can no longer use this report to print the Nonemployee compensation as that field no longer exists on the 1099-MISC form. Instead, IRS has created a separate form called 1099-NEC where the Nonemployee compensation field is in the first box. To allow you to print the amount for this field as before, CORE now has a separate report called 1099-NEC, whose template is perfectly aligned with the new form. You can find this report in the Accounting section of the Reports screen. It provides you the same filters and options as before. You might want to check out the IRS website to know more about the changes to 1099-MISC.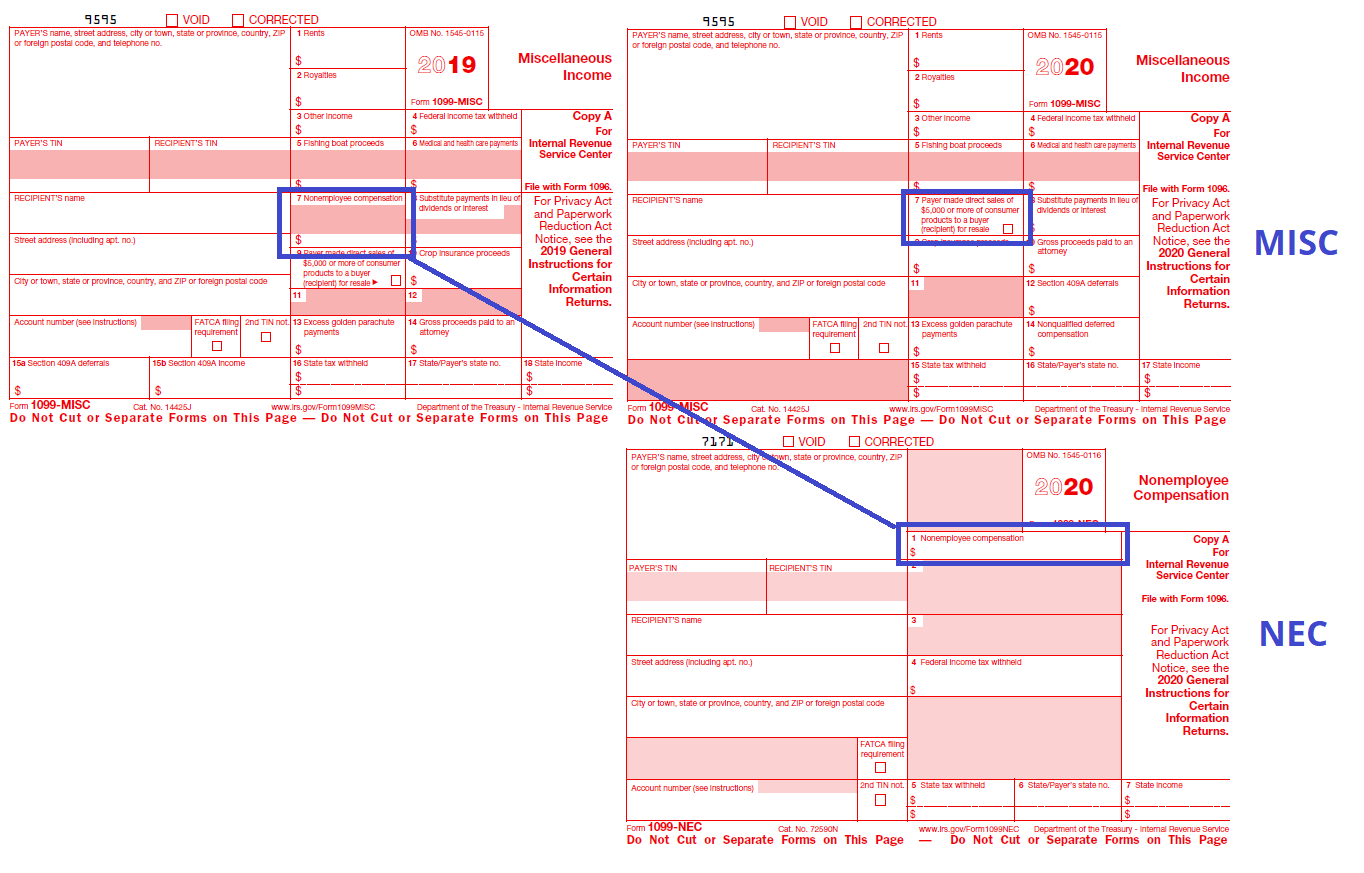 Note: As of now, CORE still has the 1099/1096-MISC (US) report so that you could use it for previous tax years or 1096 vendors. You also have separate 1099-MISC and 1096-MISC reports for this purpose now.