If you are using BQE ePayments and want to check the processing fee charged for each online transaction, you can do that with one of the following options:
1. On the Payments > Edit Payment screen, you can see the Net Processing Fee charged to you. When the payment is settled and deposited to your bank account, you can see a breakdown of the processing fee by clicking the View Breakdown option.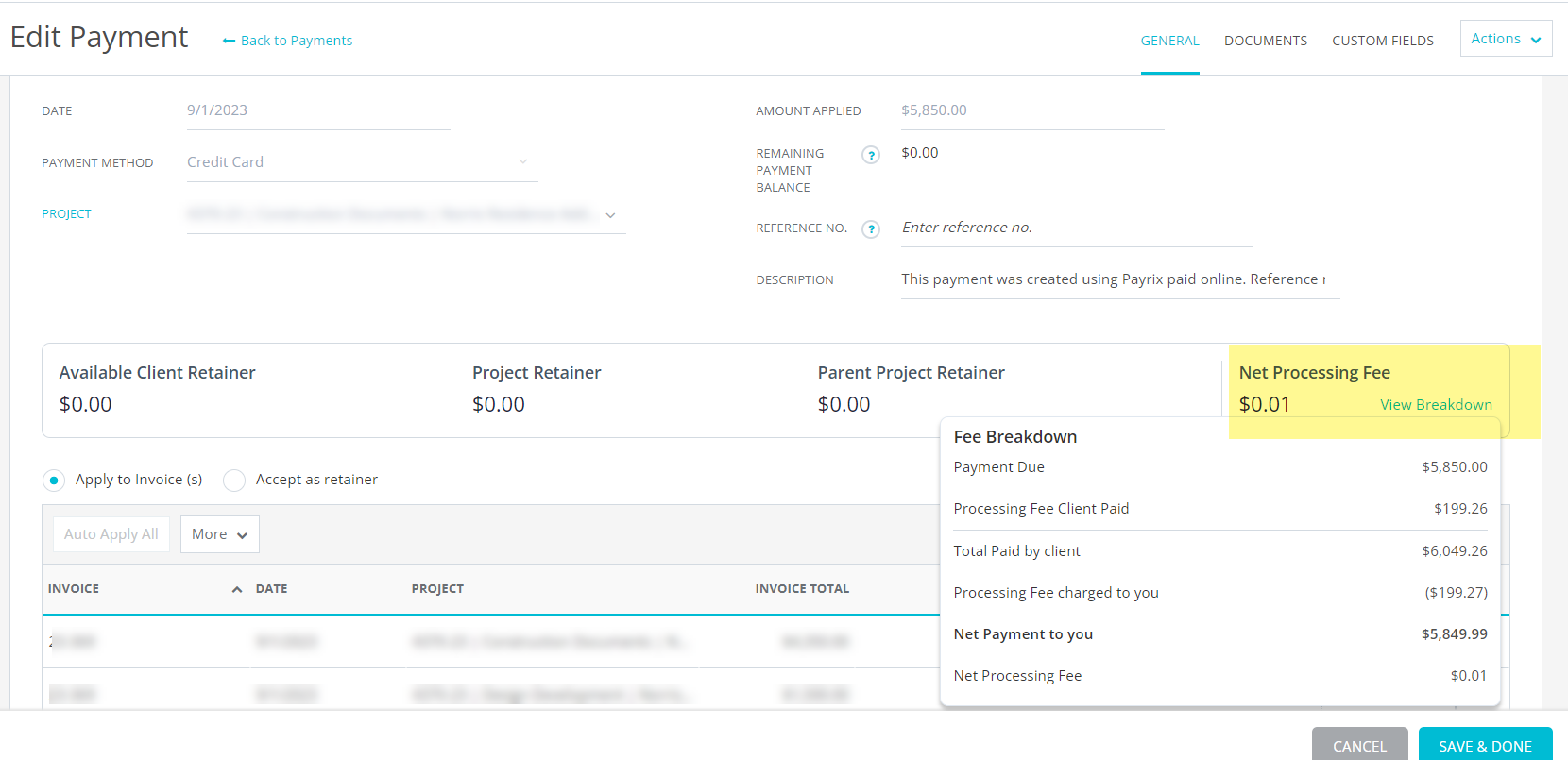 2. You can log in to your BQE ePayments merchant portal by clicking Manage Account in your CORE Settings > ePayments profile. When logging in, enter the same merchant username and password that you created when registering for BQE ePayments. On the left panel, go to the Withdrawals section and click on any of the disbursements whose status shows as Processed to see a full breakdown of the transaction, including the fees. Note that a transaction can include multiple invoices paid together and it shows the combined fees for them in that case.

3. You can also run the ePayments Details report in CORE. It shows the processing fee details of all your ePayments and you can filter it as needed.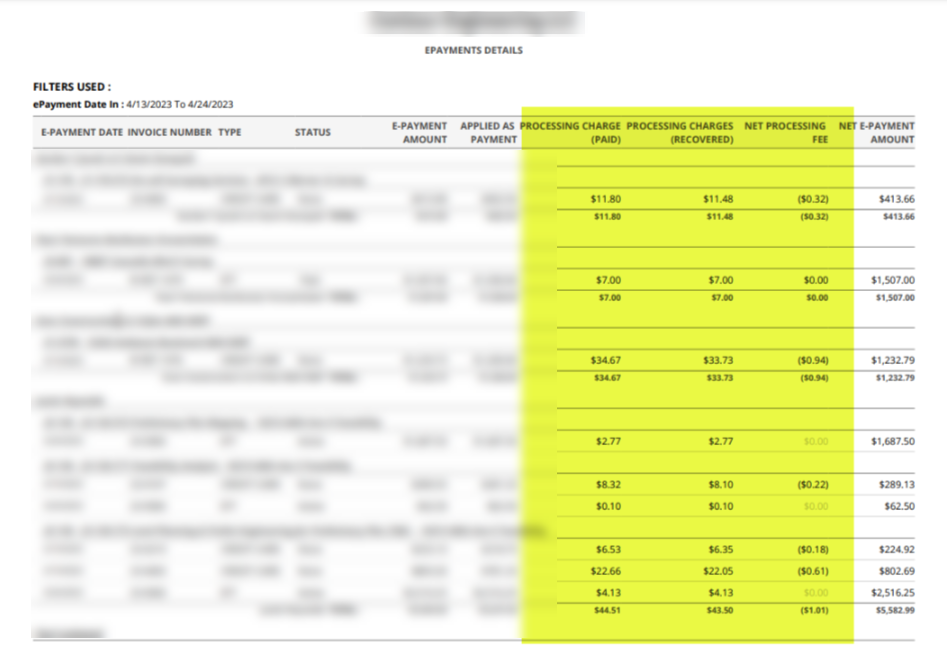 Note that when you are passing the processing fees to your clients, CORE uses a pass-through calculation in order to help you recover 100% of the invoice value.