Core allows you to integrate with Office 365 so as to sync your Microsoft 365 Outlook/Hotmail/Exchange calendar events with the Core calendar by connecting the two accounts. After connecting the two, you can see the email and company name of your Outlook 365 connected account. This integration supports any Microsoft Cloud account that connects with Office 365 Calendar.
To connect to your Outlook 365 Calendar:
1. In Core, open the Integrations screen from the side menu > Productivity Tools > Integrations.
2. On the Integrated Products tab, click Connect on Office 365. When you connect Core with Office 365 using your Microsoft Exchange account for the first time, you will get a prompt saying, Need admin approval. For those connecting through a Hotmail account, there will be no such prompt and you will be required to give consent directly.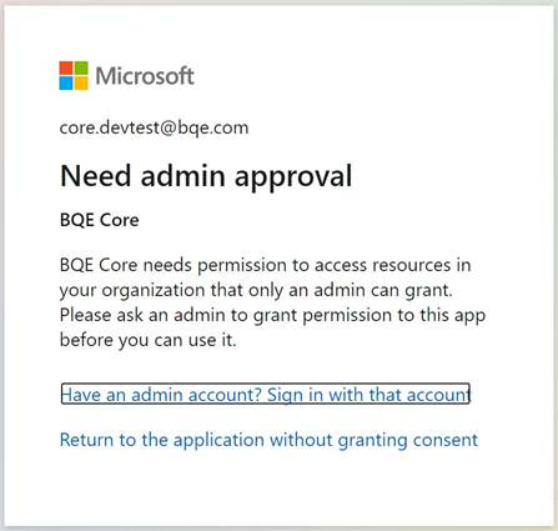 3. If you are the admin, you can proceed by signing in to your admin account. However, if you are not the admin, you will have to send a request to your administrator to allow Core to integrate with your Office 365.
4. When you are logged in as an administrator, you will be required to give consent. This consent allows Core to connect to your Office 365 account.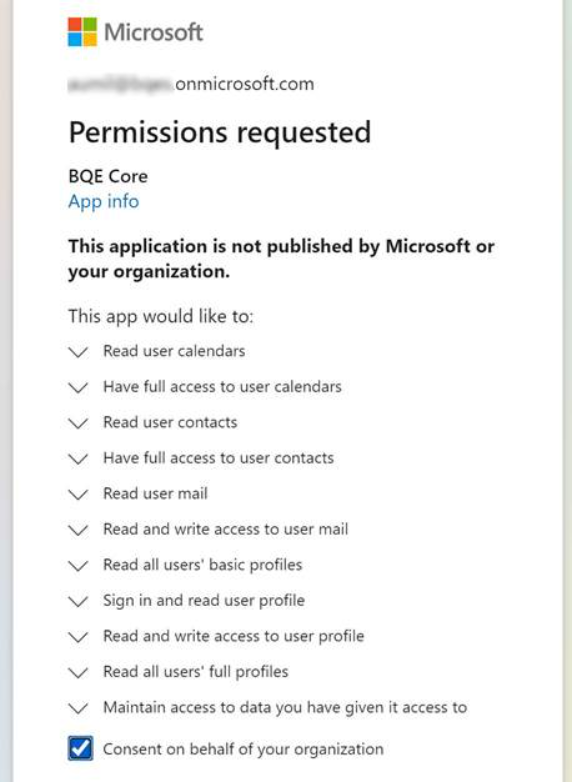 5. Core then tries to connect with your Microsoft account and prompts you to sign in. Click Next.
6. Enter your password and click Sign in.
7. When the information is verified and a connection established with your software, you can give Core permission to read and access your Outlook 365 calendars by clicking Yes.