Many small businesses globally struggle with the concept of accurate time and expense record keeping, much less, a timely submittal and approval process. With the onset of COVID-19 initiatives to work from home, companies need to deploy ingenuity to streamline business practices including timekeeping with virtual teams. Ultimately, it boils down to the responsibility of each individual employee. With so many options to enter time, CORE can assist in simplifying entry from the general timekeeper in the organization to the principal.
Time Card
For some employees, work might be consistent from week-to-week as to how they are spending time on projects or similar tasks. This can be easily tracked and populated week-to-week for the most recent project-activity combinations for each employee. So, week-to-week the time card will represent the most common items and the employee is ready to record time worked against those projects. To set this functionality in CORE, you can simply access the User Settings screen from the top user menu. On the Time Settings panel, the employee can set the number of project-activity combinations that should populate from one week to the next in the Auto-fill settings.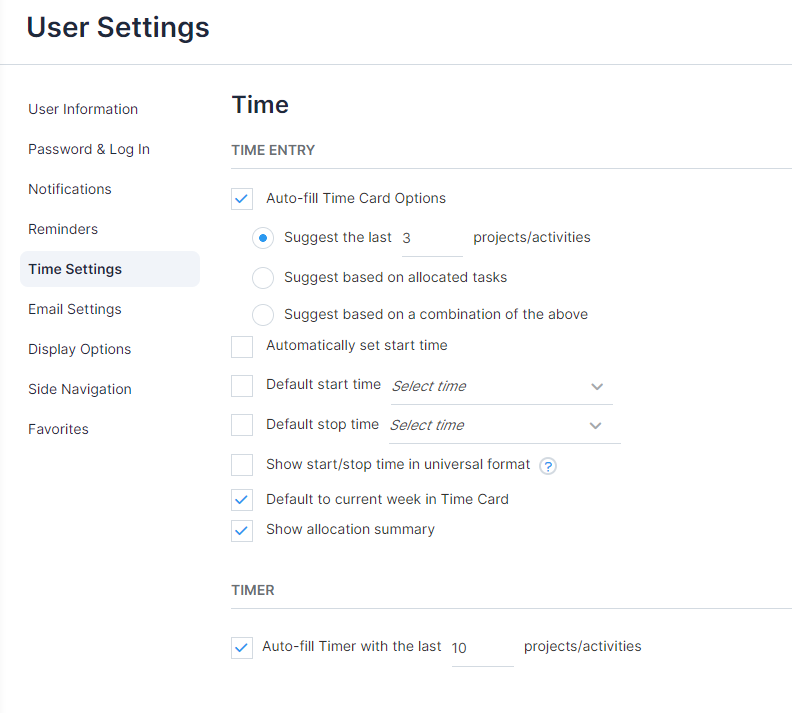 Time & Expense Entry
Other employees might prefer a sheet-like view of time and expenses. In this view, time or expense entries can be copied and pasted using 'Paste Special' to create the same entries for a new date range. This helps simplify the task of data entry and prepares the time sheet for someone who has repeated tasks from day-to-day, week-to-week, and even month-to-month. This batch copy of entry can get the employee quickly on with his/her day as well as ensure the time has been successfully tracked within CORE. The Copy and Paste/Paste Special actions are found under the Actions menu in both the Time Entries and Expense Entries screens.
Timers
For the employee who jumps from task to task on any given day, timers are a good option. Rather than reporting time after-the-fact, it provides an easy option to trigger tracking in real-time. Integrated software timers work especially well for knowledge workers who do much of their work on the computer or run them from a smart device like a phone or tablet.
Sync with Office 365 Calendar
You can integrate Office 365 Calendar with CORE Calendar. By clicking on an event entry, CORE allows you to enter a project and activity to be recorded against a time entry from that event; then the event becomes a time entry, ready to submit from the Time Card or Time Entries screen within the software. This works well for managers, executive level positions, and principals.
CORE Mobile Timekeeping
Time entry in CORE Mobile follows the same logic. Simply fill out the required fields.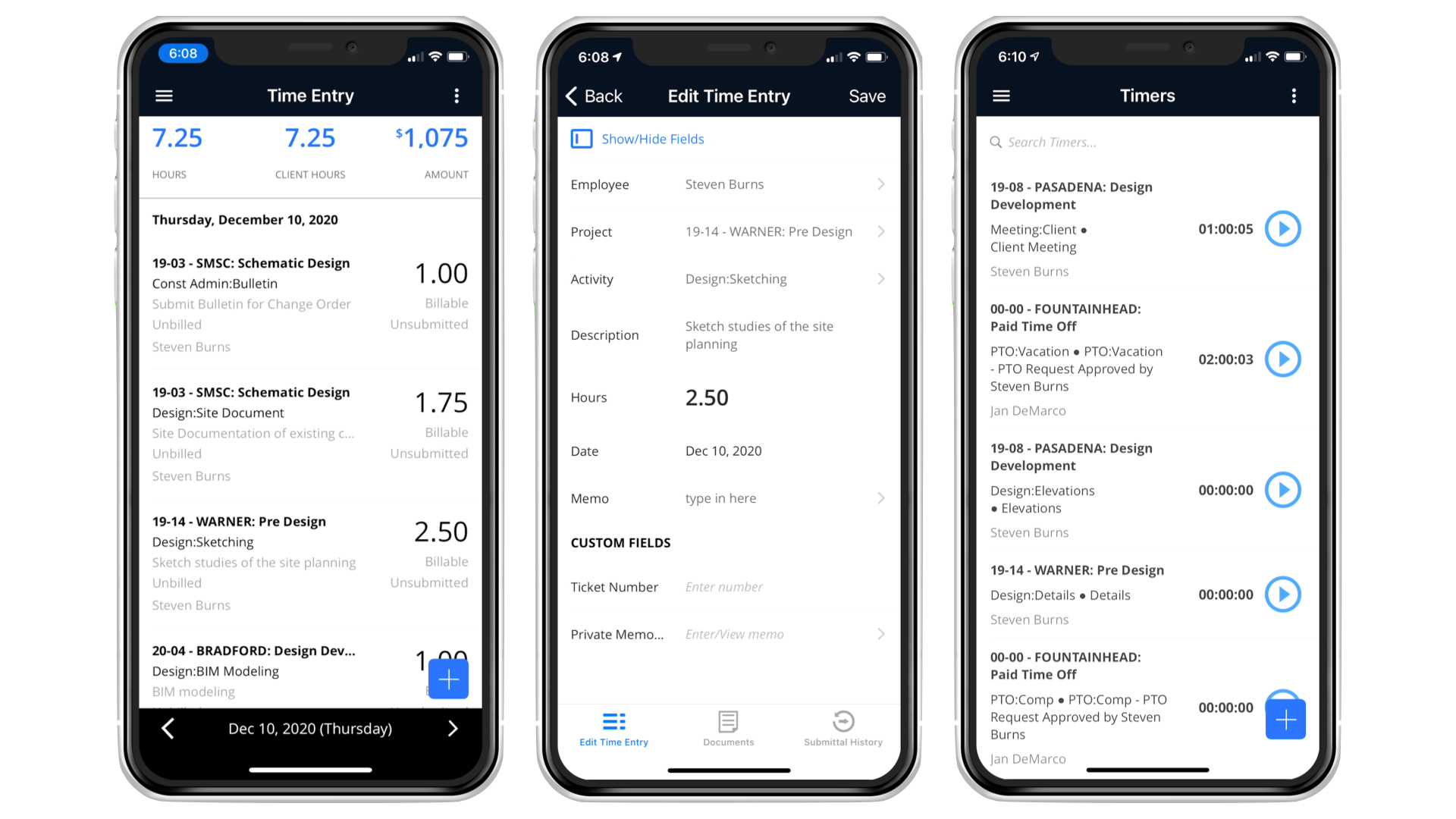 To submit time entries from CORE Mobile on your Android device, you need to long press the entry to select it and then you can select more entries by tapping on them. After that, press the Submit option at the top to submit all the selected entries. You can do the same thing from your iOS device.
Expense Tracking
Expense entry is just as easy and adds the benefit of uploading your receipts to CORE for faster entry.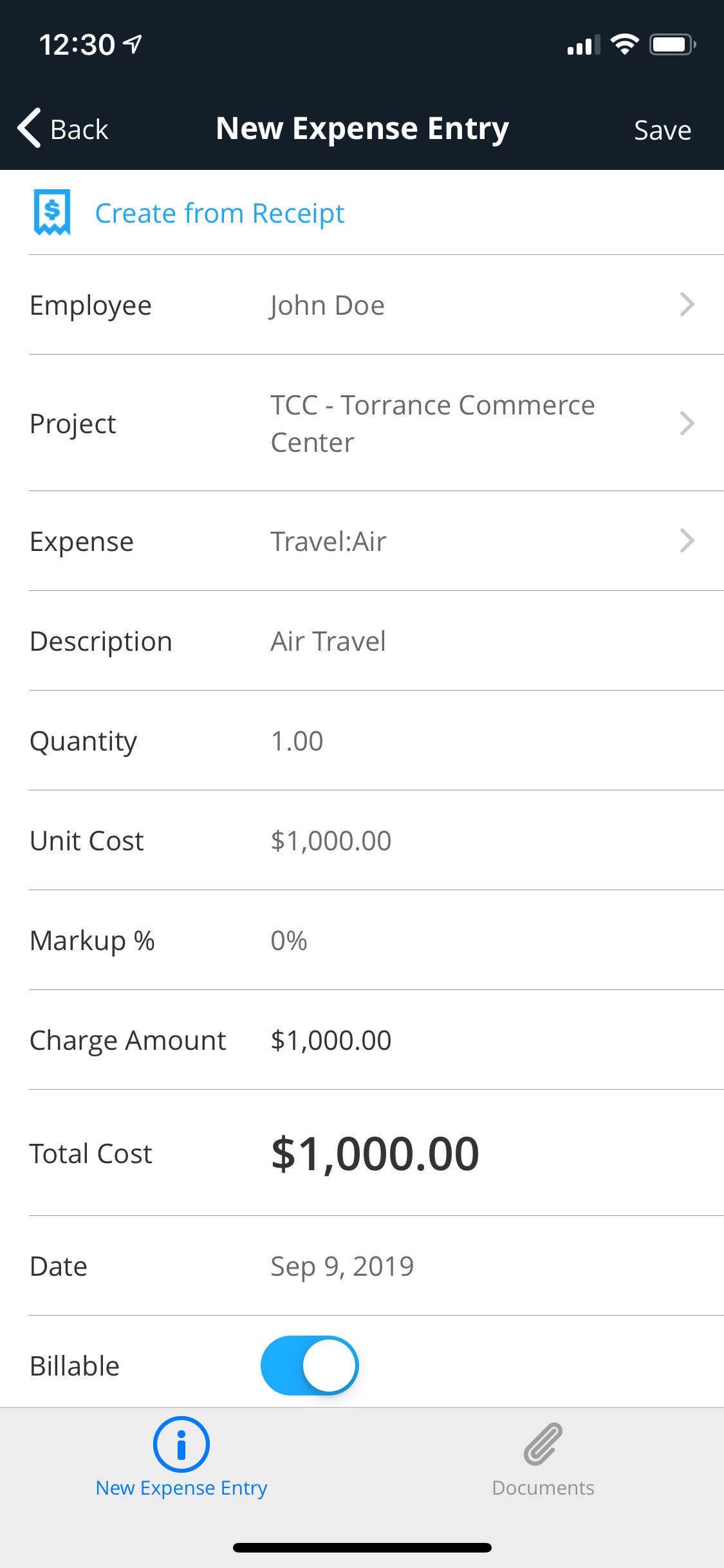 For expense entries related to mileage, all CORE users get an automatic mileage tracking option in the CORE iOS and Android app. The CORE Mobile app automatically records all automobile trips providing route information, mileage, travel time and costs. CORE uses artificial intelligence to link the trips to the appropriate projects and convert them into an expense, which can be billed to the client.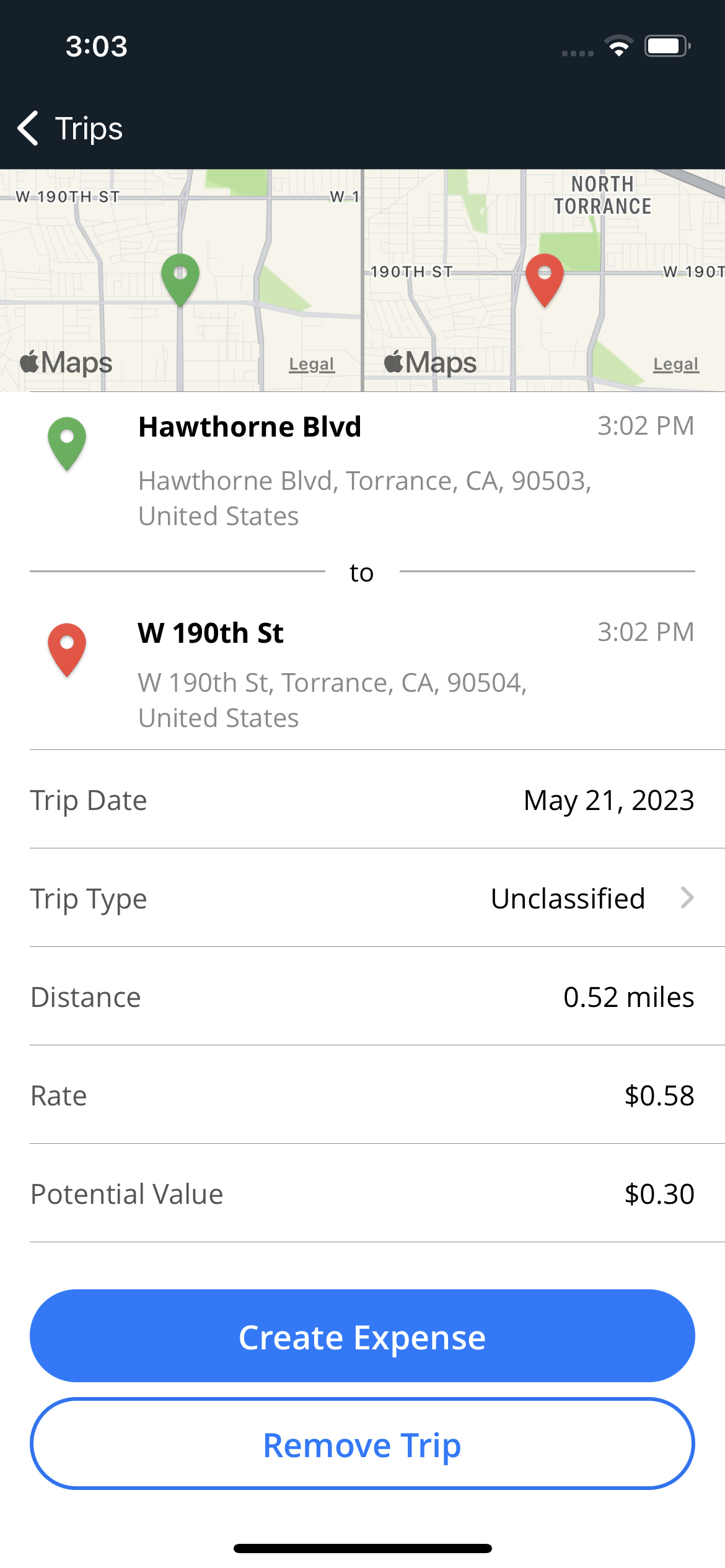 At the end of the day, the more accurate time and expense record keeping is within an organization, the financial health of the organization will be manageable and trackable, as well. Project costing and realizations will be more accurate, billing will be cleaner and more precise, making the whole team more efficient. With more options than ever to enter time, employees can customize their user experience and, by doing so, will have a more consistent engagement with their time and expense tracking in CORE. 
For additional information on Time and Expense Tracking within CORE, please refer to the CORE Help Center.