One of the most exciting thing about CORE is its mobile apps, which are available for both iOS and Android devices. The principal reason for this is that CORE's mobile capabilities are much more comprehensive than those of other project accounting platforms.
You use your phone for so much of your daily needs and interests, so you should be able to practically run your business from it. With that in mind, here's a rundown of many of the CORE mobile app's features.
Dashboards
CORE dashboards are one of its most stand-out features, as they offer vital information about every facet of your company—your projects, employees, clients, and even vendors—in an instant, intuitive format.
Here are just a handful of the different metrics you can view in real-time, enabling you to keep your company on course.
Time and Expense Management
CORE Mobile offers an intuitive time card and multiple timers, but it also allows for automatic time tracking in two novel ways.
First, as soon as you mark one of your To-Dos as complete, CORE Mobile will prompt you to create a time entry for it. This way, wherever you're working, you'll never forget to log your time. Second, our Visit Tracking feature will record your visits to off-site work locations, like clients' offices, project sites, or vendors' businesses, and then create a time entry for you to review and submit.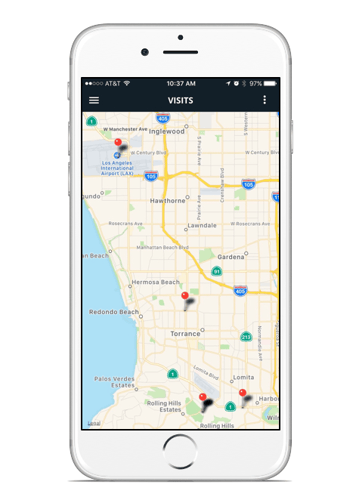 In terms of expense management, CORE Mobile has an intuitive interface that makes recording everything easy. You can even take a picture of your receipts and attach them to your entries!
The mobile app also has detailed workflows for you to submit and approve (or reject) time and expense entries. Between all these different features, you'll always record your time and expenses, ensuring that you'll see every cent of your hard-earned money.
Project Management
If you need to regularly track and manage projects, you'll love CORE Mobile. Its project management module lets you view your transaction history, documents, notes, to-dos, and more. Most importantly, its Projects > General > Performance screen gives you an intuitive yet in-depth understanding of your project's key performance indicators.
You can check in on metrics like Profitability, Earned Value, Work-in-Progress, Utilization, and so much else straight from your phone at a moment's notice. This way, you can monitor your projects wherever you are, so that you can make sure that you and your team continue to make the right calls.
Billing
CORE Mobile includes everything you need for billing. You can create and send invoices right from your phone, using the same wide variety of contract types and invoice templates that the CORE web app offers.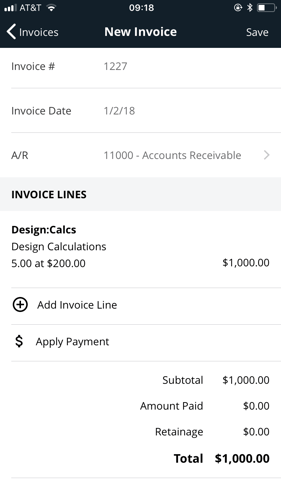 CORE also allows you to apply payments to invoices within the app. With all of these mobile capabilities, you'll always be able to send out timely and accurate invoices, which will increase your cash flow and strengthen your company.
Reports
CORE Mobile lets you run and share the same wide variety of reports that the web app has. Consequently, you can check in on the status of any part of your company and react quickly to any changes or challenges that may come up.
The CORE Mobile app also includes:
Master records: Create, edit, and delete clients, employees, vendors, projects, activity items, and expense items.

PTO: Submit and approve requests for paid time off.

Vendor Bills: Create, edit, and delete vendor bills as well as submit and approve them.

Messages: Send and receive messages.

To-Dos: Create, edit, and mark to-dos as complete.

And much more...!
It's our goal to make working as easy, productive, and profitable as possible, wherever you are, whenever you want.